Sister that mishandled parents' estates must reimburse brother for missing inheritance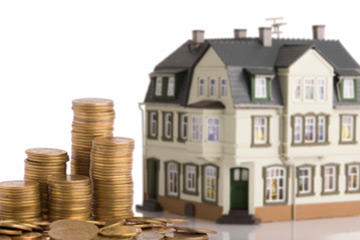 On April 17, 2014, Master Abigail M. LeGrow of the Court of Chancery in the State of Delaware issued a draft report in the matter of Harrison v. Dixon et. al., ruling that the Defendant, Roseann Dixon, must reimburse her brother, Jacob Harrison, for his inheritance from his parents' estates which was never received as a result of Dixon's mishandling of the estates.
Remell Harrison passed away in 2004. Her husband, Clarence Harrison passed away in 2005. They were both survived by five children – Jacob Harrison, Roseann Dixon, Shirley Harrison, Loretta Harrison, and Clarence Harrison III. Both Remell and Clarence died intestate, neither of them having signed a Will. Shortly after her father's death in 2005, Roseann Dixon petitioned the Register of Wills to open estates for her mother and her father.
On the estate documents, Roseann indicated that she was the only next-of-kin and that she inherited her parents' entire estates. Roseann made no mention of her four other siblings or the children of a fifth sibling who had passed away, all of whom were entitled to a portion of these estates. Roseann subsequently filed Inventories and Accountings for the estate, never mentioning any of her other siblings, closing out her parents' estates and taking all of the assets as her own.
The assets of her parents' estates included a $131,000 lawsuit settlement, a $6,000 lawsuit settlement, two life insurance policies valued at $5,000 each, and a property in Wilmington valued at approximately $60,000. The total value of her parents' estates was approximately $200,000. Roseann took possession of her parents' Wilmington property, allowing friends and relatives to live in the house for several years without paying rent. Roseann paid utility bills and maintained the house for three years, before ultimately selling the property to Delaware Investment Services in 2008 for $56,500. Delaware Investment Services then re-sold the property four months later for $130,000 to Nieaishia Dollard.
Jacob Harrison, Roseann's brother, had requested information about their parents' estates for several years but never received a response from Roseann. After checking the Recorder of Deeds and seeing that his parents' property had been sold by Roseann in 2008, Jacob realized that his inheritance had been misappropriated by his sister. On December 22, 2011, Jacob filed a lawsuit in the Court of Chancery, demanding an accounting of Roseann's handling of the two estates, alleging that Roseann had been unjustly enriched, and asserting that the two property sales in 2008 were fraudulent conveyances. Jacob named Roseann Dixon, Delaware Investment Services, and Nieaishia Dollard as defendants.
After much discovery and litigation, Jacob reached a settlement with Delaware Investment Services and Nieaishia Dollard in November 2013, and those parties were dismissed from the case. Jacob also learned through discovery that an additional sister, Shirley Harrison, had received significant assets from the parents' estates, so she added Shirley as an additional defendant in the lawsuit. Shirley never filed an Answer to the lawsuit and a default judgment was obtained against her in an amount to be calculated at trial.
A trial was held in the Court of Chancery on April 17, 2014. At trial, Roseann admitted to mishandling her parents' estates and admitted that all estate assets were taken by herself and by Shirley. Roseann argued that she was only doing what her parents told her to do, claiming that her parents told her shortly before their death that they wanted all their assets to pass to their daughter Shirley. Roseann also sought to be reimbursed for significant expenses that she allegedly incurred in maintaining her parents' property for three years after their death. Roseann further argued that any judgment Jacob may be awarded must be reduced by the amount of the settlement that he received from Delaware Investment Services and Nieaishia Dollard.
At the conclusion of the hearing, Master LeGrow issued a draft report finding that Roseann Dixon had mishandled and misappropriated her parents' estates and that she would need to reimburse Jacob Harrison for the inheritance that he never received. The Court ultimately valued the assets of the two estates at $172,326.15 after deducting valid expenses. Jacob's intestate share of the estate was 1/6th of the gross amount, or $28,721.03. The Court also awarded Jacob the Court costs involved in pursuing this action as well as interest at the legal rate dating back to May 2006. The total amount of principal, interest, and costs due to Jacob was approximately $41,000. The Court declined to assess attorneys' fees against Roseann because Roseann's testimony was deemed credible.
Master LeGrow ruled that Roseann was not entitled to reimbursement for any alleged expenses incurred in maintaining the property for three years because Roseann had asserted sole authority over the house to the exclusion of the true owners. Due to her sole authority over the house, Master LeGrow opined that Roseann could not now turn around and ask to be reimbursed for those expenses. The Court also declined to reimburse Roseann for any administrative expenses other than those listed on the Register of Wills forms from 2005, declaring that Roseann was bound by her representations made to the Register of Wills in 2005.
The Court also declined to reduce Jacob's judgment by the amount that he received in a prior settlement. In its reasoning, the Court relied upon the collateral source rule and also relied upon Delaware's Uniform Contribution Among Tortfeasors law . Using these rules for context, Master LeGrow opined that Jacob Harrison's judgment would only be reduced by his prior settlement if there was first a judicial determination that the settling defendants, Delaware Investment Services and Nieaishia Dollard, and the non-settling defendant, Roseann Dixon, were joint tortfeasors. In this case, there was no such joint tortfeasor determination. The Court ruled that, under the collateral source rule, if a settlement comes from an independent source that is not related to the present defendant, then there is no right to seek contribution or to lower the judgment amount. Accordingly, the Court refused to reduce the amount of Roseann Dixon's liability as a result of Jacob's settlement with the other defendants.
Jacob Harrison was represented in this action by David J. Ferry, Jr. and Brian J. Ferry, of Ferry Joseph, P.A.  If you have the concerns about the handling of an estate, have questions about estate law, or have questions about the Harrison v. Dixon et. al. case, please contact Ferry Joseph, P.A. for further information.