Sussex County Man Wins Legal Dispute Over Garage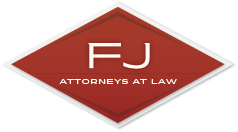 Sussex County Man Wins Legal Dispute Over Garage
by Jordan A. Irazabal
Legal Assistant
A Sussex County man is sleeping a lot better at night, after the Delaware Supreme Court affirmed a 2016 Court of Chancery decision in his favor.
In 1999, Charles Williams of Harbeson, DE subdivided his 5-acre lot, and sold parcels to individuals so they could build a home there. With the proceeds of selling some of his land, Williams built a garage in 2007 to follow his passion of fixing cars. Two of Williams' new neighbors became unhappy with Williams' hobby, citing that the sights, sounds, and smells detracted from their otherwise-quiet neighborhood. One neighbor filed complaints with the county over one hundred times, while the other neighbor also alleged that his new garage was illegally built and against county code. Neither of the complaints were investigated, which prompted the neighbors to file suit in the Court of Chancery in 2014.
In June 2016, Vice Chancellor Glasscock ruled in William's favor, citing that "Mr. Williams has a not-uncommon hobby – working on cars – that he pursues with an uncommon vigor, in a large shop beside his house." VC Glasscock also denied the plaintiffs' claims about the sights, sounds, and smells. The plaintiffs appealed their case to the Delaware Supreme Court, which affirmed the Court of Chancery's ruling. The plaintiffs spent over $45,000 in legal fees to fight the case, and ultimately lost.
The story has since gone viral, appearing on automotive blogs and websites such as Road & Track and Jalopnik.
Sources:
1. http://www.capegazette.com/article/delaware-supreme-court-rules-favor-harbeson-garage/136920
2. http://www.capegazette.com/article/neighbors-sue-stop-auto-repairs-harbeson-home/114001