Pet Trusts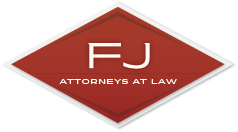 Evolving attitudes over the last few decades toward domesticated pets has trended widely enough across the American landscape in such a way that it has largely reshaped the way we view animals as being an extended part of our families.  In fact, statistics show that pet ownership in the United States increased roughly 3 percent from 2010 to 2015, to where approximately 65 percent of households now own a pet.  One such outgrowth of the rise of pets in the house has been the use of pet trusts by owners who wish to see that their beloved animals are taken care of should they become incapacitated or pass away.
A pet trust is defined by the American Society for the Prevention of the Cruelty to Animals (ASPCA) as a legal arrangement providing for both the care and maintenance of one or more animals should the grantor become disabled or die.  Under the trust, the individual creating the trust (the "trustor") will place property, such as cash, "in trust" with a designated trustee.  The trustee then holds the property for the benefit of the trustor's pets, according to their specifications laid out within the trust.  Furthermore, because the vast majority of trusts are legally enforceable arrangements, trustors can obtain peace of mind in knowing that their wishes regarding their animals will be undertaken in the manner they prescribed.  Examples of this include specifying a particular brand of cat food for your feline, to how many veterinarian visits your pooch should make every year.
Because there is no one uniform policy that covers every state in the country regarding pet trusts, it is highly advisable to establish a trust with the assistance of a qualified attorney who specializes in estate planning.  Attorneys at Ferry Joseph, P.A. can assist you in all of your estate planning needs.