NFL and NBA Team Owner's Estate Woes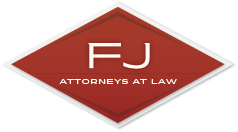 Tom Benson, owner of the NFL's New Orleans Saints and the NBA's New Orleans Pelicans, recently passed away at the age of 90.  Prior to Benson's passing, he was involved in a protracted legal battle with his daughter, Renee Benson, and her children, Rita LeBlanc and Ryan LeBlanc regarding a guardianship proceeding.
In the wake of Benson's death, his third wife, Gayle Benson, became the sole beneficiary of an estate controlling his NBA and NFL franchises.  She also acquired multiple highly-valued businesses and properties, including car dealerships, a mansion, and a racing stable.  However, although Benson's will as it presently stands leaving his daughter and grandchildren with nothing in the document, they were still able to obtain control of various car dealerships and bank branches, a private plane, and three valuable properties as a result of their long-running court battles.
It still remains to be seen whether Benson's daughter and her children will challenge the validity of his will.  Under Louisiana law, relatives have up to five years to decide whether they will challenge the will.  Benson's attorney believes his will would be able to survive any such challenge.  In particular, the attorney notes that the will was created shortly after a New Orleans judge ruled Benson was mentally fit enough to handle his own affairs.  The judge's findings stemmed from a lawsuit resulting from Benson's announcement in early 2015 of his intent to leave control of his business holdings with Gayle Benson instead of his daughter or grandchildren, as was previously planned.  Based on the high legal bar Benson's daughter or her children would have to clear and the judge's previous ruling in the 2015 matter, most experts believes such a lawsuit would ultimately fall short in overturning Benson's last will and testament favoring Gayle Benson.