Kristopher T. Starr, Esquire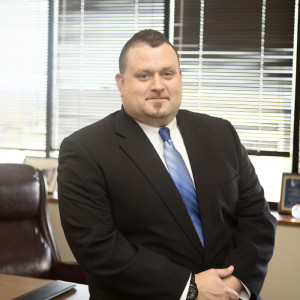 Kristopher T. Starr, Esquire
// Associate
Mr. Starr received his JD, cum laude, from Widener Law (Phi Delta Phi-Harrington Inn-Honor Chapter) and holds Bachelor's and Master's Degrees in Nursing (Sigma Theta Tau Honor Society) from the University of Delaware. During law school, Starr served as a summer legal intern for U.S. Attorney (now Chief District Judge) Gregory Sleet in Wilmington and then as a judicial extern for the Honorable Sue L. Robinson in the United States District Court. After law school, Mr. Starr's legal career started at the Wilmington law firm of Maron & Marvel. Mr. Starr then practiced in various government legal capacities, first as Deputy Attorney General, then as hearing officer for the state Industrial Accident Board and Office of Workers' Compensation.
Most recently, Mr. Starr served as Risk Manager and Assistant County Attorney for New Castle County Government where he was responsible for all County insurance programs. Mr. Starr also defended New Castle County in insurance litigation concentrating on Workers' Compensation defense. Starr has served as attorney ad litem and neutral attorney fact finder in several hundred cases on appointment by the Court of Chancery in the areas of guardianship, trust, estate, and elder law.
In addition to his legal career, Mr. Starr is a faculty member of the School of Nursing at the University of Delaware, where he teaches in the area of health services administration and organizational governance.  A life member of the Hockessin Fire Company, Mr. Starr practices as a staff RN in the ED/Trauma Center at Christiana Care – Christiana Hospital.  Mr. Starr is licensed to practice law in Delaware, Pennsylvania, and New Jersey as well as the Federal District Courts of Delaware and New Jersey, the US Court of Appeals for the Third Circuit, and the United States Supreme Court.
ADMISSIONS
Delaware (2000)
Pennsylvania (2000)
New Jersey (2000)
United States Supreme Court (2005)
United States Court of Appeals -Third Circuit (2000)
United States District Court for the District of Delaware(2001)
United States District Court for the District of New Jersey(2007)
EDUCATION
University of Delaware (B.S.N., 1996, M.S.N., 2007)
Widener University School of Law (JD, cum laude, 1999)
MEMBERSHIPS
Delaware State Bar Association
REPRESENTATIVE CASES
Wilson v. Adult Protective Services, et al., 941 A.2d 1019 (TABLE) (Del. Supr. 2007)
In re DWW, Jr., C.M. 12219-N-VCS, (Strine, V.C.) (Del. Ch., June 11, 2007)
Bernstein v. Lovett (IMO the Estate of Barry Bernstein), 17 A.3d 1172 (Del. Ch., March 11, 2011)
PUBLICATIONS
Mr. Starr is a regular author for articles in Nursing Magazine and the Lippincott Professional Journal: The Journal of Nursing Excellence.
Areas of Practice
//
Elder Law, Guardianship, Medical Malpractice, Trusts & Estates
Contact
//
(302) 575-1555